Congratulating Bob Richer on his retirement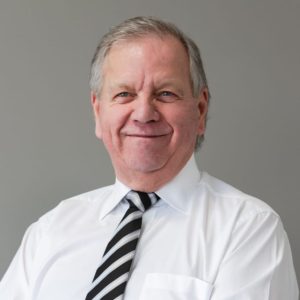 After 51+ years in the life insurance business, our colleague and dear friend Bob Richer; CFP, CLU, CH.F.C., will be retiring on February 16th, 2023.
Joining CAPCORP in 2000, Bob prided himself on the belief that amazing customer service was the key to having lasting and successful relationships with his clients. Bob's expertise, knowledge, and sense of humour will undoubtedly be missed around the CAPCORP office.
A strong voice in the Ottawa community. Bob has spent a great deal of time volunteering for various boards and charity organizations, including but not limited to; the Board of CNIB Ottawa, Chair of the Finance Committee with his Church and Treasurer with the Ottawa Section of the Mercedes-Benz Club. He was also a member of the Board with the Ottawa Boys and Girls Club where he volunteered as Co-Chair with one of their major fundraisers – The Awesome Auction.  In the 25 years that Bob was involved with The Awesome Auction, he and his committee members were very proud to have raised $1,750,000 for the Club. For this amazing achievement, Bob received the Ottawa Community Builder Award in 2008.
Bob was also involved in his life insurance organizations, where he was the Past President of the Ottawa-Hull CLU Chapter as well as the Past President of the Ottawa Estate Planning Council.
As he looks forward to his retirement, Bob will continue to focus on his passions of music, playing his drums, cars, and being an active member of the Hylands Golf Club. As well as spending more time with his lovely wife Cathy who has been a great source of support and encouragement in his life. They will be celebrating their 50th wedding anniversary this summer, another great achievement for Bob to add to his list.
Bob truly enjoyed his 51+ years in the business where he was able to help the people and businesses he worked with attain financial security and success. Over the years many of his friends and family became clients of Bob and CAPCORP and many of these clients became friends.
Bob would like to acknowledge and thank all of his loyal clients whom he worked with through his career knowing they are in great hands with the CAPCORP team.
From everyone at CAPCORP Financial, we want to congratulate Bob on his impressive career and wish him all the very best in his well-deserved retirement.