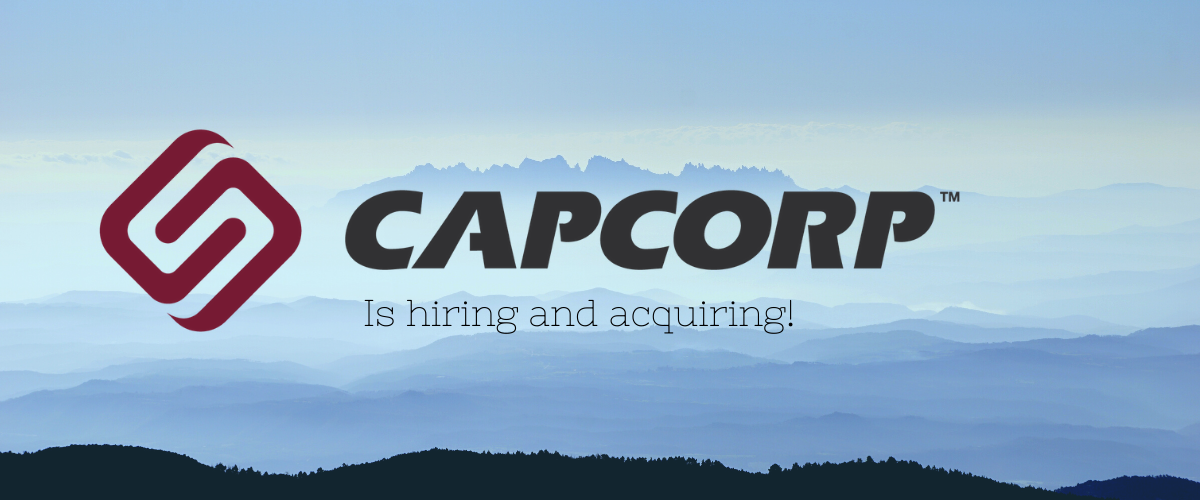 CAPCORP is hiring and acquiring!
What a year it was.
With a lot of hard work and great support from our clients and partners, we were very fortunate to have our most successful year in 2019. For the past 4 decades CAPCORP has built its reputation by providing clients with trusted advice and market-leading solutions in Employee Benefits, Financial Planning and Wealth Management.
Join our team!
As we continually strive to help business-owners maximize the value of their greatest asset, we need to grow our team. We are seeking financial advisors and account management/client-service professionals. If you know anyone that would like to join a growing company that embraces the entrepreneurial spirit and, above-all, believes that a client's trust needs to be earned every day with hard work and industry-leading advice……please have them follow the link below for a full description of the opportunity and benefits.
https://www.indeedjobs.com/capcorp-financial/_hl/en?cpref=JXWAtnzf3XWjLOi4YeVNLm2bgyBz8ZTNpffKOzqMP0w
CAPCORP Acquisitions.
We also continue to be active in the market for acquiring smaller practices that seek to leverage our solid foundation. Join our team and receive access to specialized tax, investment and HR advice along with support from our market-leading employee-benefits underwriting team. If you're an advisor that would prefer to focus on what you do best, and let our team support you with the rest, please contact Andrew Noseworthy, President. anoseworthy@capcorp.ca
Join our mailing list
Sign up to receive tips and information on adding value to your business.